I've been thinking lately that I should sew more for myself. Most of the sewing I do are for my 2 little girls. I've sewn some for my oldest daughter, not much for the one in the middle and barely for my 3 boys. I also need to sew more for my other kids besides the 3 girls. B-girl(girl#2) is extremely picky, even with RTW clothes. She is realizing that with sewing your own clothes you can pick out whatever fabric you want.
On to my dress. I plan on making
The Coffee Date Dress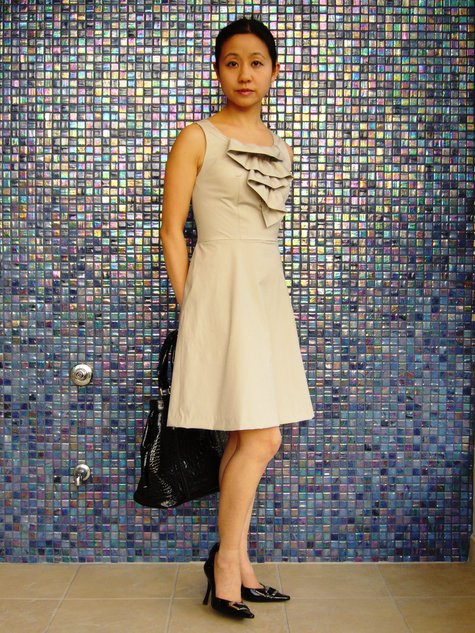 You can get the Pattern for free over at Burdastyle.com. You might have to be a member though, but membership is free. This is a great site, lots of patterns. They even publish some of the patterns from the magazine Burda. The patterns are not that expensive. The only draw back is that you have to print out the pattern pieces and tape it together . This does not bother me at all, I don't mind. For some patterns they also give you the option to print at copy-shops.
I hope to finish the dress by the end of the week. Lets see how much I get done.